SK C&C Completes Implementation of Mobile Wallet Solution for China Unicom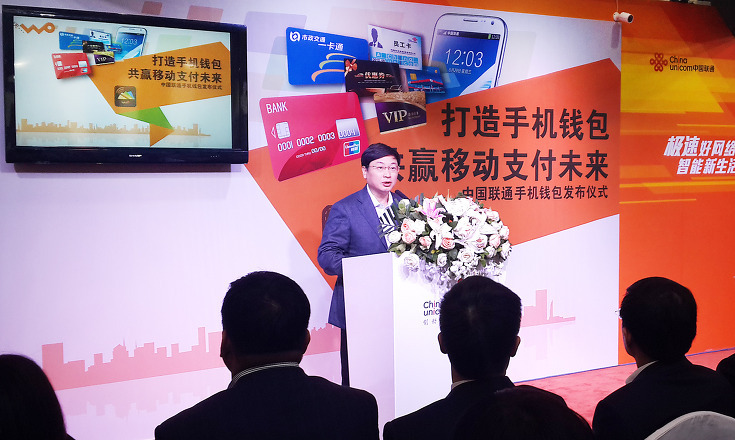 SK C&C (www.skcc.com) announced that it had completed the implementation of the Mobile Wallet Solution for the Chinese mobile network operator China Unicom, Oct. 6.
Prior to the Mobile Wallet Solution implementation, SK C&C worked with China Unicom Pay, a China Unicom subsidiary and China Unicom's payment processing arm, to complete the Mobile Wallet Solution system integration of China Unicom's partner banks (China CITIC Bank, China Everbright Bank, China Guangfa Bank) and the transportation card service provider Beijing Yikatong.
Based on this system integration, SK C&C bundled the respective banks' credit card, debit card, promotional coupon, gift card, pre-paid card, and mobile money services as well as the Yiktaong transportation card services into China Unicom's Mobile Wallet.
China Unicom subscribers who have accounts with China CITIC Bank International, China Everbright Bank, China Guangfa Bank and the transit service will be able to use the mobile payment service as early as this month by either downloading and installing the China Unicom Mobile Wallet app and registering their credit card, debit card and promotional coupons or simply by charging their pre-paid cards.
China Unicom's CEO Lu Yimin presented the mobile wallet service at the PT/EXPO COMM CHINA 2013 held in Beijing and demonstrated the payment process personally, appealing greatly to the spectators at the scene.
The mobile wallet from China Unicom supports major NFC-enabled smartphones launched in China, including the Samsung Galaxy series, Sony and HTC smartphones.
China Unicom is pushing forward its full-scale development of mobile marketing, including added functions such as fuel card, membership card and promotional coupon programs, through collaboration with other financial institutions and public works contractors to cope with anticipated growth of the mobile commerce market.
CEO Li Nanfang of SK C&C China noted, "We anticipate that, using SK C&C's Mobile Wallet Solution as the basis, China Unicom will build a diversified m-commerce environment tailored to the Chinese market," and said, "With China Unicom as the starting point, SK C&C will work to become the foremost m-commerce solutions and services provider in China."